Share a McLemore Group Golf Schools Experience with 2 other friends or family members. Stay at an amazing hotel property for 3 nights. Enjoy coaching in the morning, lunch, and 18-holes of golf each day! McLemore Group Golf Schools are scheduled for select Fridays through Sundays throughout 2024. And guarantee a 3-to-1 golfer/teacher ratio for any group!
Book Your Experience
Why McLemore?
McLemore Resort is a private resort club, accessible to members, Cloudland Hotel guests, and invited guests only. The award-winning Rees Jones and Bill Bergin designed Highlands Course sits atop a plateau of Lookout Mountain, Georgia. Its unique location provides stunning vistas of McLemore Cove and Pigeon Mountain. The course features canyon, cliff, parkland, and highland style golf holes. Each hole is uniquely different while staying true to the overall design themes of accessible, fun, and challenging to all golfers.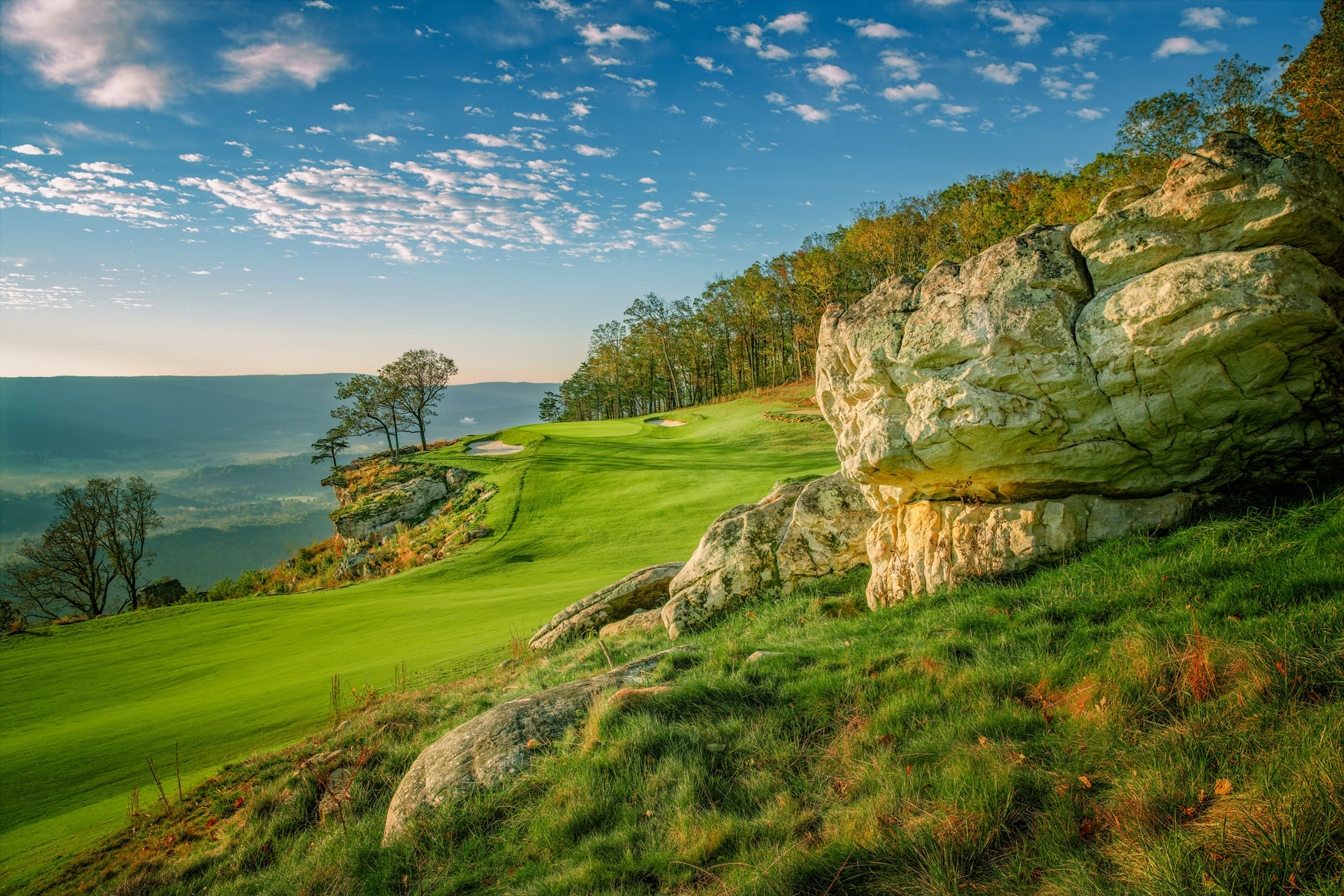 McLemore Resort is a special golf experience. As Spring transitions into Summer, its elevation provides significant temperature differences from the lower elevations close by. Making a Spring and Early Summer McLemore Group Golf Schools experience comfortable and breathtaking. May and June is also when McLemore's playing conditions are at their best. And the later sunsets provide amble opportunity to get as much golf in before dark.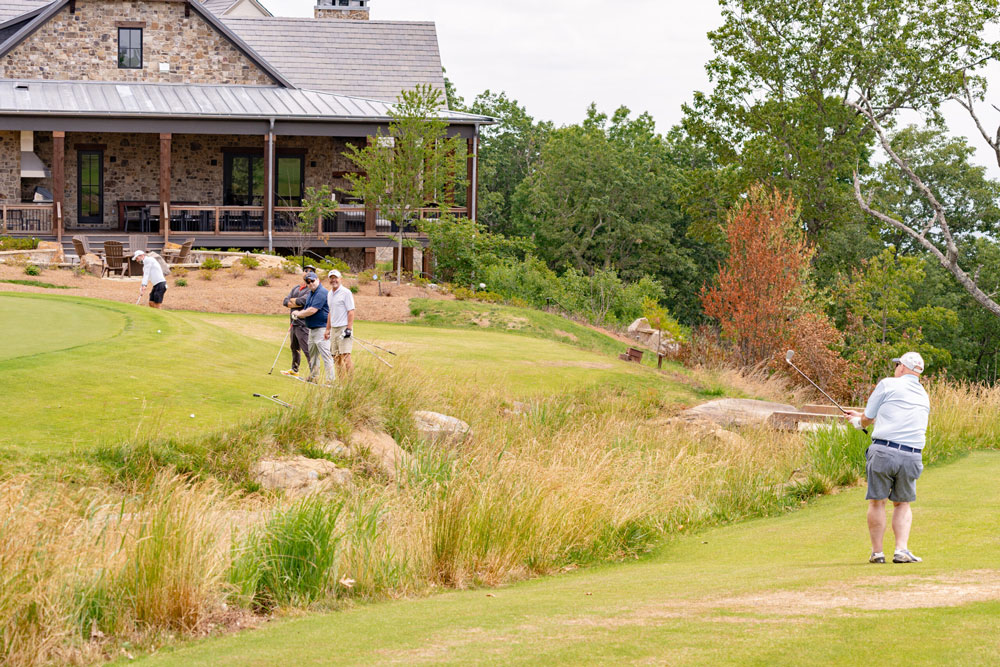 McLemore Resort features a unique short game practice area called The Cairn. It's a 6-hole short game course that will challenge your golfer's short game skills. McLemore also features a ½ acre practice putting green, emulating the exact slopes and surfaces your golfer will face on the course.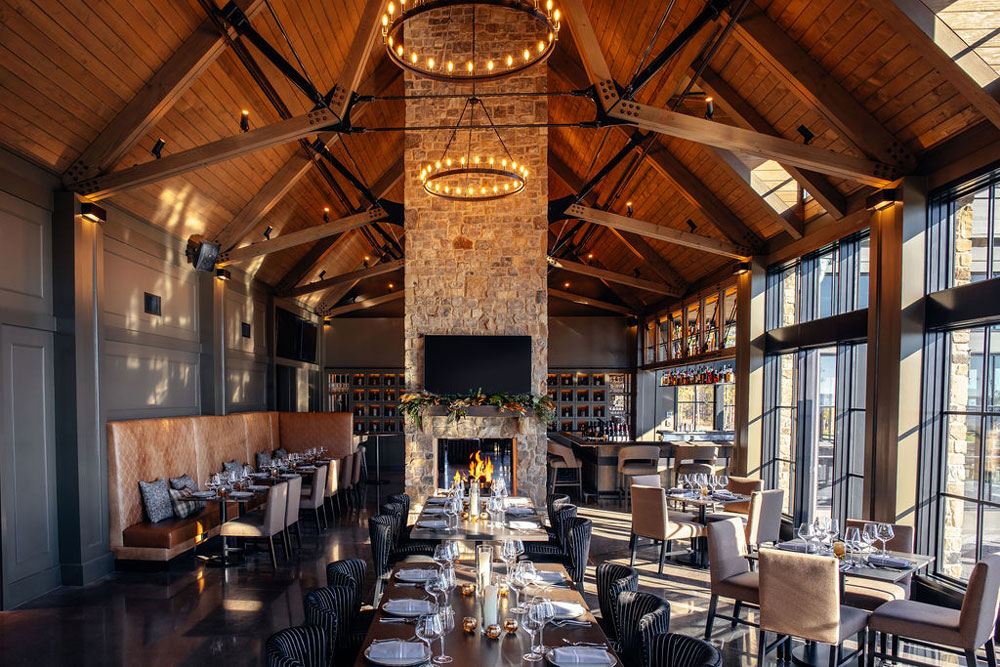 You'll experience award winning dining at The Creag. Its menu changes seasonally, and is open for breakfast, lunch, and dinner. And its eastward facing patio provides breathtaking sunrises of McLemore Cove and Pigeon Mountain. And the service provided to your golfer is second to none. Or opt to indulge at one of the 3 restaurants at Cloudland.
What Can You Expect to Experience during Your McLemore Group Golf Schools?
A world-class golf course facility combined with world-class golf skill coaching that can't be found anywhere else on the East Coast!
When you choose to reserve your spot within a scheduled McLemore Group Golf Schools program, you'll follow the same agenda as our Private Golf Schools. But you'll share that experience with as many as 2 other golfers. You'll enjoy 3-hours of coaching each Friday-Saturday morning, with one of our highly qualified staff instructors. Utilizing McLemore's well-appointed practice area as well as its expansive practice green, and The Cairn, its 6-hole short game skills area.
When the morning is complete, you'll head over to The Creag, where you'll share lunch with your group and discuss your improvement process with your coach.
After lunch, you'll experience 9-holes of on-course coaching each day on the award-winning Highlands Course at McLemore. Friday's, you'll learn to play smarter with your current skills. While each Saturday and Sunday you'll learn how to use the new skills you're practicing each morning of your group golf school experience. You'll have the opportunity to complete your round each day.
Customized Group Golf Schools
Do you have a group larger than 3 golfers? And you'd like to have your group share in the experience of a group golf school at McLemore? No problem! McLemore Group Golf Schools can be customized to the needs and schedule of any large corporate or social group. Contact McLemore Golf Schools for more information about how you can customize McLemore Group Golf Schools for your golfers!
What's Included in McLemore Private Golf School?
When reserving your spot within one of the dates from the McLemore Group Golf Schools schedule, you'll experience a fantastic opportunity to improve your golf skills with no more than 2 other golfers within your group. McLemore Group Golf Schools include:
Book Your Experience
Ala Carte Options Available
You can also choose to add ala carte options such as:
McLemore Group Golf School Dates
McLemore Group Golf Schools are scheduled for select Friday through Sunday dates throughout 2024. Some are scheduled in conjunction with the McLemore Singer/Songwriter Concert Series. While others are scheduled to coordinate with holidays and special times at McLemore. Pick your dates as soon as possible. Realizing that each Group Golf School is filled on a first come, first serve basis. And we can only accommodate 3 golfers per group.
Below are the scheduled McLemore Group Golf School dates for 2024. All dates are Friday through Sunday with a Thursday night arrival at Cloudland Hotel:
* Indicates a Singer/Songwriter Concert Weekend. Concerts scheduled for the Thursday before Golf School
Book Your Experience